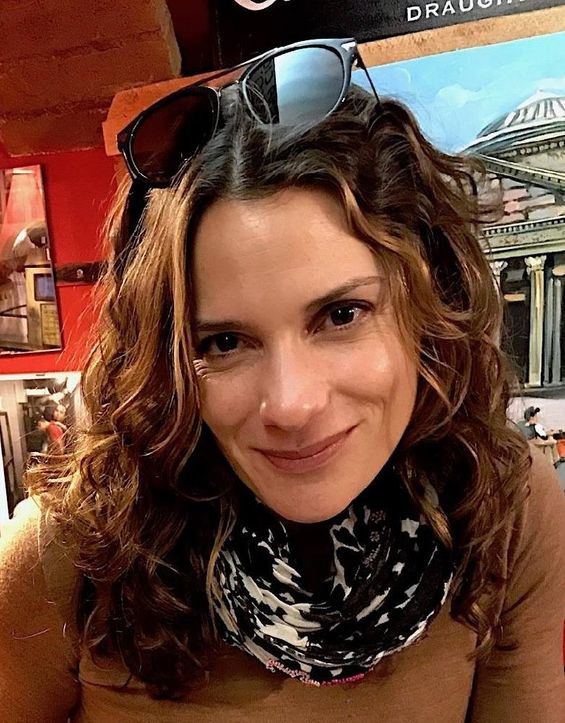 Kristina Meinking, RYT® 200
A running injury brought Kristina back to her mat in 2018; this journey led to her completion of Om Shanti-Zenitry's 200-hour YTT in 2019. As a yogi, Kristina enjoys exploring different styles of yoga, working on inversions and arm balances, and taking time to nourish her spirit. As an instructor, she loves helping students to be present, to listen to and to strengthen their bodies, and to cultivate awareness of how their yoga practice complements and sustains their other daily activities and pursuits. Kristina's classes offer students space to let go, to play, and to observe where they are each day without judgement or criticism. Creative sequences and mindfulness of core work are features of every class.
Having come to Burlington from New York by way of California, Kristina is a professor of classical studies at Elon University, where she shares her love for the ancient Mediterranean world with a wide range of wonderful students. When not in the studio, she can be found running, strength training, walking her three spaniels (Isaac, Albert, and Archie), or adventuring with Jason, her amazing husband.