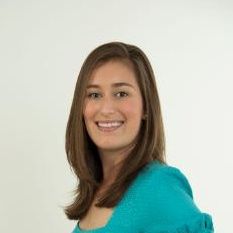 Tricia Teter, RYT® 200
Tricia first got on her mat in 2007 as a sophomore in high school. She entered the studio alongside her mom and, 10 years later, they still practice together! Yoga was initially cross training but quickly became much more than exercise. It transformed her mental state by decreasing stress and anxiety while teaching her PRESENCE. In 2017, Tricia received her RYT- 200 with Dancing Dogs Yoga School and trained with the Baptiste Yoga Institute at the Art of Assisting. Tricia encourages her students to let go of the story in their head and BE HERE NOW. Through challenging poses and breath, Tricia provides the opportunity for students to get out of their head, into their body and discover their inner POWER. She invites you to SHOW UP BIG in her class to find YOUR fullest expression on and off your mat!
When she is not on her mat, Tricia can be found spending time with family and friends, probably with a glass of wine in her hand. As a lifelong student and learner, she loves to travel, read and be active! Tricia is a member of the University Advancement team at Elon University where she works to advance the mission of the institution through philanthropy. She has graduated from Elon TWICE, first in 2013 with a BA in Strategic Communications and second in 2017 with a Master's in Business Administration. Tricia loves to be in a place of growth and her yoga journey is no exception. She is constantly looking at ways to grow as a yogi and is excited to grow with you at Om Shanti!